Administrative Structure
Serere District Local Government is managed by a team of professionals led by the Chief Administrative Officer (CAO).
The Chief Executive works with Heads of Department and Sector Heads. The sectors belong to respective departments.The structures are provided below.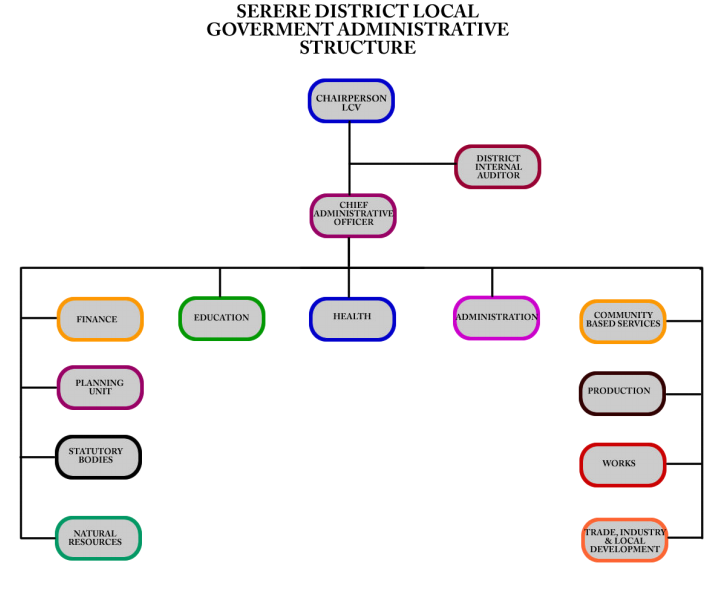 Sectors that have departments include; Administration, Engineering, Production, Trade Industry and Local Development and Natural Resources.
ADMINISTRATION
Human Resource
Procurement
Registry
ICT
PRODUCTION
Crop
Veterinary
Fisheries
Entomology
NATURAL RESOURCES
Land Management & Administration
Environment
Forestry
TRADE AND INDUSTRY
Commercial Services
Tourism